RemoSens
A WiFi/WLAN and Wired Network Interface for USB Power Sensors
Have you ever been in need to operate a USB power sensor farther away from your personal computer than the USB cable allows? -- Here is the solution: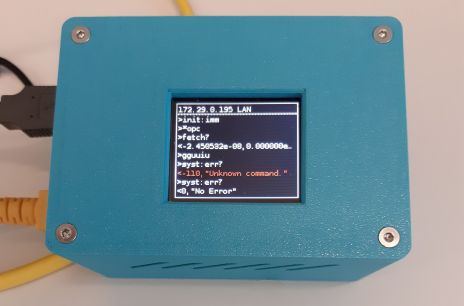 We are proud to present a tiny little interface box, named RemoSens. The name is derived from 'Remote Sensor'. And the name describes the function.
RemoSens provides an easy way to connect a Rohde&Schwarz R&S NRP-Zxx series or NRPxxX USB power sensor (1,2) to your controlling personal computer via a network. The interface box is connected to your network either by WiFi/WLAN or by a wired Ethernet cable. For controlling the interface box from a PC, the standard VISA HiSLIP protocol is used. Thus, RemoSens turns your existing USB power sensor into a network power sensor... -- ...which can even be controlled wireless.
Architecture